Kanal D's new summer series Seversin (You Like) has been on the set, the excitement has begun. Everyone is preparing a new series' rating battle with great hopes. Now, there is only one question on everyone's mind: Will Kanal D be able to achieve the success it had with the Baht Oyunu last season with its new series Seversin?
Ilayda Alişan and Burak Yörük share the lead roles in Kanal D's new summer series Seversin. The subject of the series, shot by Kanal D Productions, is also very interesting. In the TV series Seversin, the romantic prince of young girls, actor Tolga Tuna, and the beautiful Asya's love story will be told. Seversin will also show the audience behind the scenes of the TV series.
Everything looks good already, but the real question is whether Kanal D will be able to catch up with Seversin's success in last year's summer series Baht Oyunu. Because Baht Oyunu was the most successful TV series of the last summer season and managed to leave all its competitors behind.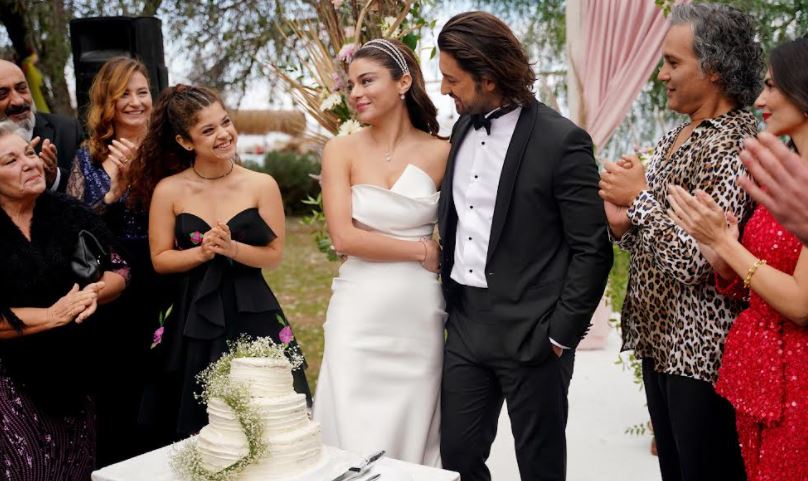 The two series that left their mark on the screens last summer were the Baht Oyunu broadcast on Kanal D, together with Ada Masalı (Island Tale9, starring Ayça Ayşin Turan and Alp Navruz, which appeared on Star TV. In the first few weeks, The Ada Masalı took first place. However, the Baht Oyunu, starring Cemre Baysel and Aytaç Şaşmaz, started to attack a few weeks later and took the first place forever.
The impressive performance of Aytaç Şaşmaz and Cemre Baysel, especially in the lead role in the Baht Oyunu, is unforgettable. The couple became such a good couple that they turned into lovers in real life. Ada and Bora, played by the duo, are still one of the spoken couples of social media.
Now all eyes are on Kanal D's new summer series Seversin. Serdar Gözelekli is the director of the series whose script was written by Barış Erdoğan and İlker Arslan.
The cast also includes Nergis Kumbasar, Zeynep Kankonde, Ceren Taşçı, Ozan Dağgez, Halil İbrahim Kurum, İlkin Tüfekçi, Ergül Miray Şahin, Hazal Benli, Atakan Yılmaz, Yiğit Dikmen, Ceren Yıldırım, Elif Çapkın, Yağmur Gurur and Nihayet Şahin are taking place.