One of the popular period TV series of the screen is Alparslan Great Seljuk. The series, starring Barış Arduç and Fahriye Evcen, locks the audience on the screen with every episode. Some rumors that Fahriye Evcen will leave the popular TV series of TRT1 broadcast on Monday evenings upset the audience.
The period series Alparslan Büyük Selçuklu, which has been followed with enthusiasm since the first day it was broadcast, is a production that the audience follows with curiosity with its cast, story and visuality reflecting the period. Barış Arduç and Fahriye Evcen's screen harmony is also appreciated by the audience.
The series, which is very popular with its action-packed scenes, makes the channel smile with its ratings. Despite the good ratings of the series, the rumor of one of the leading actors leaving created a confusing agenda.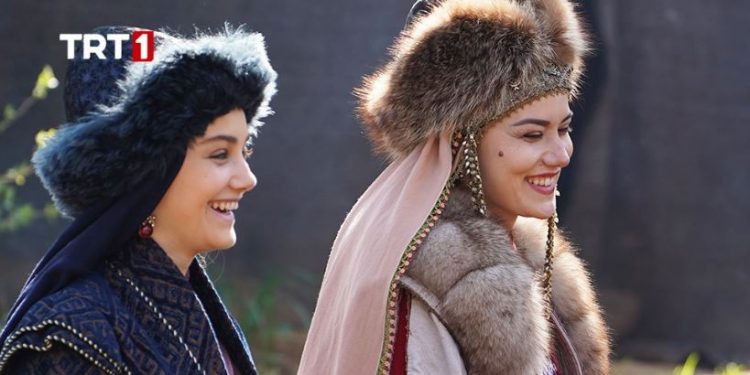 According to this claim made by journalist Birsen Altuntaş on social media, Fahriye Evcen, who played Akça Hatun in the Alparslan Great Seljuk series, which will make the season finale in the 27th episode, will leave the series.
Backstage news is being discussed that she won't be in the project in the next season, she. It is said that the actress will leave the TV series signed by Akli Film due to the end of her role. There are also some rumors that Fahriye Evcen made a one-season agreement with the producer.
After giving birth to her son Karan, Fahriye Evcen was away from the sets for a long time. The Alparslan Great Seljuk series, in which she met with Barış Arduç, was a great surprise for her fans who missed her. After these rumors, whether she will be in the series in the next season, it caused a confusing question mark.
In the first season of the series, which started as the Awakening Great Seljuk, the period of Sultan Melikşah of the Great Seljuk State was told. The series continues with the period that tells about Sultan Alparslan, the father of Melikşah, with a narrative that is tried for the first time in history by going back in history.
In the meantime, it is said that Barış Arduç, who plays Alparslan, will appear in front of the camera for the second season of the Club series, whose first season is broadcast on Netflix, after the season finale of the series.
The developments about Fahriye Evcen are a matter of curiosity. Let's see if the allegations about the player are just a rumor? We will watch and see…