Famous actor Tolgahan Sayisman came to the screen with the TV series "Şeref Sözü", which was broadcast on Show TV. After the series was canceled in the 4th episode due to low ratings, the actress took a break from TV series.
The famous actor returned to the screen with the series Barbaros Hayreddin Sultanın Fermanı, which tells the life of Admiral of the Fleet Barbaros Hayreddin Pasha. The series met with the audience on the TRT1 screen on Friday, December 23.
The famous actor had very special visitors on the set of the series Barbaros Hayreddin, which is preparing to leave its mark on the screens and has already taken its place among the ambitious projects of the season.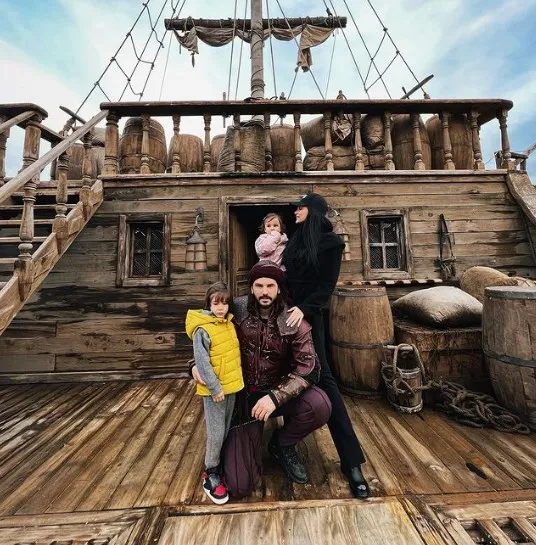 The actor's wife, Almeda Abazi, visited the Accountant on the set with her children. Sharing these moments on his Instagram account, Tolgahan Sayisman dropped the note "Mines visited the set".
Tolgahan Sayışman and his wife Almeda Abazi, who got married in 2017, are among the famous couples pointed out by the tabloid press with their happy togetherness.
The famous couple, who have a son named Efehan, had the happiness of being parents for the second time with the birth of their daughter Alina last year. Posing on the set with the family, the family also enchanted the fans of the actor. The post received a lot of likes and comments in a short time.