Doğa Rutkay Kamal was born on October 30, 1978 in Ankara. Turkish TV series, cinema and theater actor.
Name: Doğa Rutkay Kamal
Date of Birth: October 30, 1978
Place of Birth: Ankara
Height: 1,62 m.
Weight: 51 kg
Zodiac Sign: Scorpio
Eye color brown
Hair color is brown
Mother: Nuran Duru
Father: Rutkay Aziz
Spouse: Kerimcan Kamal
Child: Piraye Kamal, Rutkay Kerim Kamal
Siblings: One child
Instagram: https://www.instagram.com/doarutkaykamal/
Pets: She has a dog and a cat.
Family: Daughter of theater artist Rutkay Aziz. Her parents divorced when she was 5 years old. She grew up with her mother. She married television writer Kerimcan Kamal on September 3, 2014. The couple has twins, one girl and one boy.
Childhood years: She was a social kid. She grew up in the environment of Ankara Art Theater. Ankara has a special place in her life. "Ankara taught me to be truthful, honest and sincere. It is a privilege to be from Ankara. I am still meeting with my primary school teachers. Ankara is my childhood, my youth. I grew up in AST (Ankara Art Theater). The person who made me eat was Altan Erkekli. The person who picked me up from the kindergarten was Can Yücel, Aziz Nesin and Uğur Mumcu. I grew up with these people. My father was a man in love with his theater. There was the strictness and closeness of a revolutionary person who had his own political line and performed theater accordingly. That's why I couldn't reach my father at a very early age. Our communication was too late. I was a kid who always said "Where is my father, will my father come?" I would not be in this situation, but when I started playing at the conservatory at the age of 18, our relationship improved and we started speaking the same language. Now we are very, very close. He even knows about my feminine, private things. "
Educational life: She graduated from Mimar Sinan University State Conservatory Theater Department.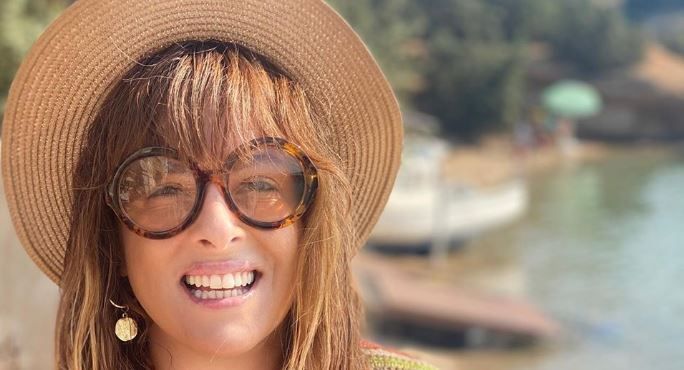 How did she decide to become an actress? It didn't take long to discover her talent as the daughter of a theater father, but most people are the daughter of 'Rutkay Aziz. Thanks to him, he came somewhere. ' "I have never criticized or judged those who think like that, I respect them. I have made this a problem for years, but on the one hand, this is a huge responsibility. I am Rutkay Aziz's daughter, everyone wants to find the same taste. After fighting inside myself, I saw that I had to make peace without fighting it. And yes 'I am Rutkay Aziz's daughter. This is an advantage. What can I learn from now on? "I said to myself. I have to ask my teachers how my adventure in theater started. My childhood was on the stage and the scene is 'where I am' for me. "
First step into acting: In 1998, she started acting with the series 'Growing the Flower' (Çiçeği Büyütmek).
With which project did it shine? She drew attention with the character "Layla Uzun", which she played in the "My Love My Love" series.
Personality traits: Conscientious, approachable, energetic, sympathetic, emotional.
Mindset: Someone who lives the way he feels, according to her heart rhythm. She likes to live without calculations, books, fiction, cuts. At the same time, she behaves the way he is in a straightforward mood "I also have a dark side that comes from Scorpio. I am one of those who live in his sadness, anger and anger. Apart from that, what Nature is at home is outside. I have conservative sides who act more carefully because they are in front of the society, take care of them to sit and stand up, and set an example. I am a Scorpio sign. My opposite is disaster. But I don't like to share my sadness. Why should I show it? I get out of my room, I close my door. I cry loudly, I fall into depression. It will take a day or two. But I do not share this. I share my happy moments. When I was in my 20s, I always tried to explain myself. If they tell me, "Go back to that age and tell yourself something". I say 'None of what they went through is real. Life begins after 35 ". I always read this too. "What's happening at 35?" Yet it is not a legend. Even the taste you get from the food you eat changes. So are your elections. "
First motion picture: Çağan Irmak – İrfan Tözüm / Günaydın İstanbul Kardeş
Her view of life: Ever since she can remember herself, she is full of energy, she cannot stay still. She always believes in good and positive energy. "On the other hand, since I love my job very much, I suppose I wake up happily and live that way. I would describe myself as a person with high energy. Also, I always try to be a good person.
His view of business life: He likes comedy. He likes to make people laugh and please. For this reason, his work is very intimidated. He allows all kinds of criticism as long as he does not exceed the line of decency. "We are people in front of us, being criticized is also a necessity of our job. When it comes to expressing your ideas openly; I am polite about this too, according to the place and time. I am afraid of his ignorant courage and to come up with issues that I am not quite sure, and I am surprised from time to time at those who live like this. "
Career plan: Apart from comedy, she does not prefer to play drama. "I admire of Nuri Bilge Ceylan. I love him so much. But it's hard for me to act in his movie. I must be happy. I can't get to such stressful, dark things. That's why I love comedy. "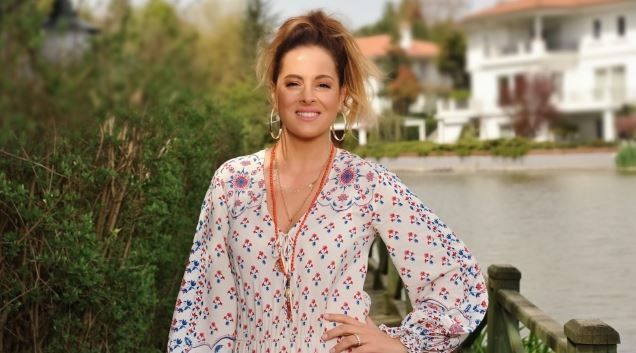 Future Dream: Not a dreamy person. Her biggest dream in the coming years is to grow old with her wife and children. If they say "What do you want most in this world?", I say that I want to complete this life with my wife. I had no doubt about it for a day. I am very careful as I know this is a very precious thing. I take care of everything. "
Concerns: She is most concerned about ignorance, cruelty and atrocities in society. She always expresses her reaction on such issues on social media. "I always react, and I will always continue. But I don't know what can be done. If they tell me to get up now, I'm on the go-to list, but I don't know where to go. I love my country and my people. I follow everything but I prefer to speak as long as my decency and knowledge is sufficient. I avoid making ignorant statements. I do not like and understand politics. I am worried about the direction of my country, but there are also things I feel hopeful about. I wish to be sensitive, in peace, hand in hand, without being separated from each other and being marginalized. All we need is unity and solidarity. "
What is she most angry with? She does not tolerate waiting and disrespect. . "It is very frustrating for me to wait as I am getting ready so early. And of course I can never tolerate disrespect. "
Who would be a superhero? "I would like to be someone who spreads kindness to everyone. Tinker Bell, for example. "
What's the weakest point? Too merciful. "It's not a good thing. I took a lot of damage. Sometimes I shouldn't see it, but I can't do it. I can remain indifferent to neither my environment, nor my country, nor the people on the street After the news I watched, I know that I had a fever for 2-3 days and went to bed. My wife is a journalist. So what is watched at home is news channels. The most talked about is the agenda. My father has a version at home. News, country, world. It is not possible to escape."
TV SERIES
1998- Cumhuriyet / Latife Hanım's 1st sister
1998 – Growing the Flower (Çiçeği Büyütmek)
2001 – My Love My Love / Layla Uzun
2001- My Grandfather, Gofret and Me (Dedem, Gofret ve Ben)
2002- Pink Booties (Pembe Patikler) / Zeliş
2002 – Everything Is For Love (Her Şey Aşk İçin)
2004- Devil's Table (Şeytan Sofrası) / Lale
2004- European Side (Avrupa Yakası) / Esra
2005- Dikkat Şahan Çıkabilir
2005 -Bendeniz Aysel / Aybike
2007- Şölen Şölen
2008 -My Love is My Love / Layla Uzun
2009 – You Can't Fool Me (Kandıramazsın Beni)
2013 / 2020- Güldür Güldür Show / Yeter
CINEMA FILMS
1999-Günaydın İstanbul Kardeş / Sadenaz (TV Film)
2004- Halk Düşmanı ( TV Film)
2005- Şans Kapıyı Kırınca/ Hostess
2006- Gen / Dr. Deniz
2007 – Bayrampaşa<: Ben Fazla Kalmayacağım / Bride
2007- Bir İhtimal Daha Var/ Pelin
2010- Dersimiz Atatürk / Latife Hanım
2010 Pak Panter/ Gülizar
2012- Süper Türk
2012 Patlak Sokaklar: Gerzomat / Mary Jane
2012 – Çakallarla Dans 2: Hastasıyız Dede / Leyla Şekerci
2013- Kral Yolu/ Mother
2016 Dedemin Fişi / Pervin
2018- Bizim Köyün Şarkısı
THEATER PLAYS
2013- Güldür Güldür Show / Yeter Kazak
2012- Bi Oyun Varmış
Kaygan Zemin
Üçüncü Türden Yakın İlişkiler: Başlangıç
Terlik – "Relatively Speaking
TV SHOWS
2000- 50 Dakika
2002 -Vaziyetler
2004 – Passaparola
2004 – Yaz Zamanı
2006 -Işın Show
2005 – Ceyhun Yılmaz Show
2008 – Disko Kralı
2008 – Doğayla Gece Yarısı
2008 – Eğlence Pazarı
2015 -Buyur Burdan Bak `
2017- Doğa Rutkay'la Her Şey Bu Masada