Famous actress Hande Erçel appeared before her fans with the new Fox TV series called Bambaşka Biri (Another Someone). The strong support received on social media for the first episode, which was broadcast on Monday evening, September 11, was also a result of Hande Erçel's influence.
The actress, who met with Burak Deniz for the second time in a leading role in a project, had not appeared on the television screen for 2 seasons. The actress, who last appeared in the romantic comedy series Sen Çal Kapımı (Love is in the Air), made her fans miss her very much.
The reason behind the intense interest shown to the TV series Bambaşka Biri on social media is that Hande Erçel fans have been waiting for a project for a long time.
The actress also likes to produce and her statement on this subject was remarkable. Hande Erçel said, "This is the first time I took a break from television for such a long time and during this time I realized that I love working and producing. I was very excited about the start of our series and it received more attention than I expected. "It's a great feeling to know that there are people waiting excitedly with me," she said.
The actress, who said that she played a very different person from the characters in the projects she has been involved in so far, managed to impress the audience from the first episode with her character Prosecutor Leyla.
Hande Erçel said, "It touches the deepest, darkest sides of the characters and I can say that it will draw the audience away. "Our story is not just the story of an idealistic prosecutor and a news anchor, but much more than that, it is a mysterious and passionate story," she said.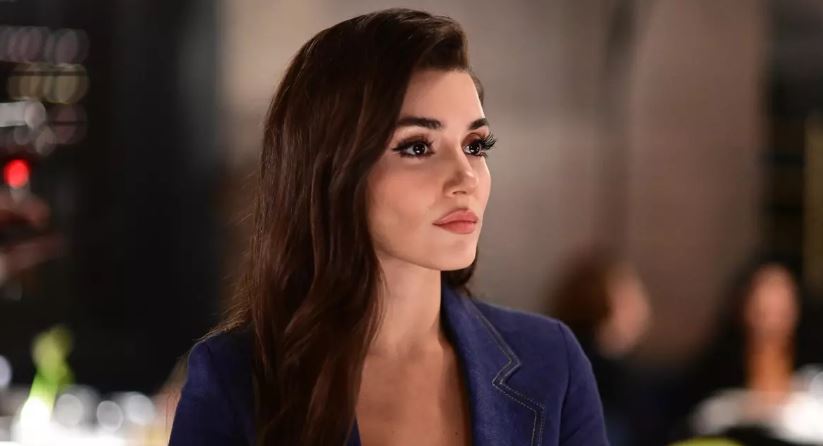 Talking about the character of Leyla, the actress actually stepped into one of the most important roles in her career by portraying a woman who always opposes the patriarchal order.
Hande Erçel said the following about her character Leyla:
"Leyla is an idealistic, self-confident character who puts her truth before her own feelings and even the voice of her heart. Her profession is at the center of her life. Besides, her experiences have developed a wall against everything in her. It is difficult to understand what she feels, she is someone who prefers not to be reached.
Leyla is someone we will get to know over time and love as we begin to understand her. She has been trying to create herself since her childhood and has done and achieved whatever she wanted on her own. "Leyla is a woman who has never finished this quest for self-realization, who has always opposed the order in a patriarchal world, from her family to her colleagues."
Hande Erçel, who has been preparing for the character of Leyla for a long time, mentioned that the project was determined 1 year ago. The famous actress mentioned that they rehearsed for weeks with the director and her partner.
The actress, who also gained important experience by working with an acting coach for the character of Leyla, has always thought about how to reveal the character of Leyla in the last year.
Hande Erçel said, "I haven't gone a day without thinking about Leyla. I tried to understand him for a very long time. "At this point, we have formed a very strong bond with Leyla and now I can't wait to watch my Leyla," she said, revealing how much she adopted the character.