Alina Boz has become one of the most admired actresses of recent years… Fans of the TV series are pleased with the successful performances of the young actress in the projects she takes part in, and positively welcome her to always make good choices in her career development.
Alina Boz, who shines with the character of Hazal in the TV series "Paramparça", which was published in 2014, took the leading roles in important productions one after another.
Then, Alina Boz, who gave a enchanting performance with Burak Deniz in the ATV series Maraşlı last season, also made a very successful debut with the character of Eda in the Aşk 101 series broadcast on Netflix.
After the actress took part in the film project called Bandırma Füze Kulübü, it was revealed that he would also take part in the series, which pleased the fans. There is great support for Alina Boz, who will share the lead role with Çağatay Ulusoy in the TV series Süslü Korkuluk, which is expected to be broadcast on TV8 screens.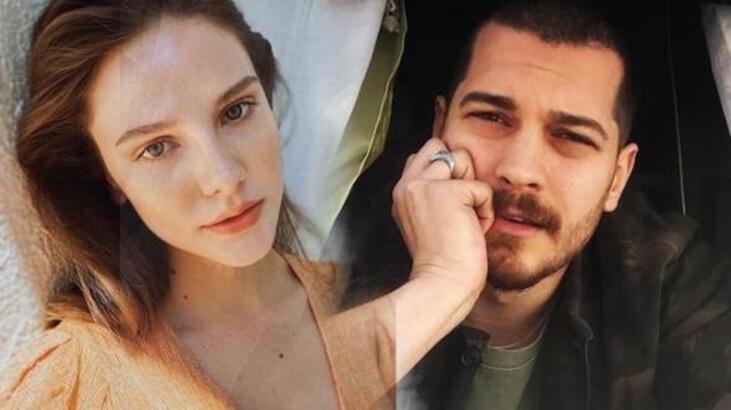 The viewers, who wanted to watch Çağatay Ulusoy and Alina Boz duo on television, were also very negatively affected by the crisis… It turned out that TV8's boss Acun Ilıcalı and producer OGM Pictures' partners Onur Güvenatam and Gülseren Budayıcıoğlu had a disagreement.
It is stated that the series is out of the hands of tv8 and can be broadcast on digital platforms. First, the name Disney Plus was revealed, and then it turned out that negotiations with Netflix were made. However, things are not going well for the Süslü Korkuluk series, each episode costing a very high budget of 2 million liras.
The producer sent a message to the entire team and players to wait, but it seems unlikely that such a high-budget drama will be accepted. Alina Boz fans are also following these developments with great concern.
The fate of the series has not yet been determined, but Alina Boz fans have already lost their taste. Even if there is still a chance that the show will be broadcast on television, the ratings for such a high-budget job must be very good. If the interest of the audience cannot be achieved, even if the project starts, its life may be very short.